Opening for Quality Control (AGM) at Unison Pharmaceuticals
Quality Control - Assistant General Manager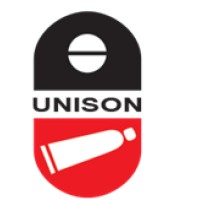 B. Pharm/M.Sc./M. Pharm with 15 & above years of hands-on experience of HPLC, GC, MLT, GLP, Dissolution apparatus and UV Visible Spectrometer, for oral solid dosage forms.
·
Monitoring of work allocation and previous day output review.
·
Ensure current and relevant specifications, testing procedures and standard operating procedures are available in the laboratory to carry out the testing.
·
To ensure required Reference standards, Columns, working standards, Microbiological media, etc. are available for testing.
·
Release and Rejection of Raw materials, In process, Finished products and Packaging materials.
·
Expertise in analyzed & handle finished products, in process samples, packing material, stability samples.
·
Responsible for completion of activities such as OOS, OOT, SCAR, CAPA, Calibration and maintenance of all Q.C related instruments.
·
Analytical support to all Process Validation activities, QC Documentation Control (Preparation, review & updating of QC SOPs ), standard testing procedure and specification.
·
Knowledge of method development, impurity profiling, method validation technology transfer, validation, establishing specifications for new launch products.
·
Competent in establishing QC lab as per cGMP/ cGLP requirement.
·
Strong exposure in regulatory / customer audit expectations, audit compliance report and response to regulatory agencies queries.
·
Co-ordination with internal customer departments, along with Lab support team which covers Calibrations of all QC instruments, Internal /External Audit & Compliance.
·
Preparation & maintenance of working standards, Primary standards, Reference standards, Formation & Stability cell & handling of all stability study related activities, Instrument / Equipment Qualification activities.