LUPIN LIMITED Recruitment 2019: LUPIN LIMITED hiring for the position of MANAGER – QA .Please go through following summary of vacancy. Please check at bottom of the this Summary of vacancy for more details and apply on source web page.Interested candidates may walk-in for selection as detailed below: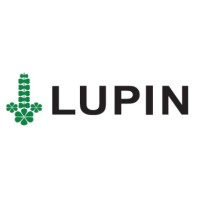 Post Name
MANAGER – QA
Qualification
PG:MS/M.Sc(Science) – Chemistry, Any Specialization, Any Postgraduate – Any Specialization
Experience
11 – 17 Years
Opening date: 10/09/2019
Job Description:*This position is based at Visakhapatnam location, Andhra Pradesh.Ensure the sample submission to customer as per the requirement, to handle Quality Risk Management, Other functional requirements and Laboratory systems & Compliance. *Preferred Candidates who has done DMF, CEP filings and Audit preparation of EQDM, USFDA, TGA, JPA etc. regulatory bodies, strong knowledge on QA from API background, Ensuring the complete quality management system i.e Change control, Deviations, Incidents, Out of specifications, CAPA and system effective implementation, Strong communication (written & verbal) skills and leadership skills
Location
Visakhapatnam
Openings
NA
Salary
9,00,000 – 14,00,000 P.A.
Interview Time & Date & Contact Details
Contact Details Recruiter Name:Ridhi Prasad Contact Company:LUPIN LIMITED Email :nagarjunakandimalla@lupin.com
Apply Online